Plastic Surgery Price List
Each patient has unique needs. Desired goals, medical history, anesthesia preferences, and facility options all play into what solution is best for you. At Changes Plastic Surgery, we work with patients to create the most impactful, safest, and cost effective option to achieve your goals.
We will provide you a cost estimate at your consultation and discuss a variety of financing options to meet your needs.
Below are general costs for our procedures; however a consultation is required for an exact quote.
Scarless Face and Neck Lift starting at $9758
Scarless Breast Lift starting at $9758
Scarless Arm Lift starting at $9758
Scarless Thigh Lift starting at $11068
Scarless Tummy Tuck starting at $10000
Mommy Makeover $26,000+
Liposuction $3700 to $17000+
Changes Rapid Lipo $3371+
Brachioplasty (Arm Lift) $7,900
Abdominoplasty $10,200
Abdominoplasty with Liposuction of Flanks $11,000-$14,000
Buttock Lift/Buttock Augmentation $6200+
Breast Augmentation with Saline Implants $8100
Breast Augmentation with Silicone Implants $9100
Breast Augmentation with Lift (Saline Implants) starting $11,800
Breast Augmentation with Lift (Silicone Implants) starting $12,00
Breast Lift (Mastopexy) $10,400-$11,000
Breast Reduction $10,900-$12,400
Gynecomastia (Male Breast Reduction) $6,900-$7,900
Changes Rapid Lift $8000 to $10,000
Blepharoplasty Upper and Lower $6,200
Blepharoplasty Upper or Lower $3,800
Browlift $6,900
Browlift, Facelift, Necklift, Blepharoplasty $24,000-$27,000
Facelift and Necklift $9700 to $12,400
Fat Grafting (priced at consultation)
Otoplasty $5,500-$6,900
Rhinoplasty $10,400 to $11,800
Chemical Peel $300-$2,500
Dermabrasion $2,800-$3800
Facial Implants $3,000-$4,200 with neck liposuction add $3,000
Icon Photofacial $350/area
Icon Laser Vein Treatment $465/session
Laser Hair Removal, call for pricing
Icon Laser Skin Renewal $1000 Face
Icon Laser Skin Renewal $500 Neck /$500 Chest
Fraxel $1,200 per treatment
Total FX Laser $2,950
Total FX Laser Eyes or Perioral only $980
Active FX Laser $2055 plus $1850 for neck and chest
For all injectables, you have the option to have our highly trained nurses or a physician perform the injections. Our nurses have been personally trained by Dr. Lee and offer the same quality and assurance that you receive with a doctor, but at a discounted price.
Botox $300-$350 per area
Dysport $255-$330 per area
Juvederm $505-$650  per syringe
Juvederm Ultra+ $545-$690 per syringe
Volbella $635 to $705 per syringe
Vollure $770-$870 per syringe
Voluma $800-$900 per syringe
Restylane $515-$650 per syringe
Restylane to Orbits (Dr. Lee only) $750
Restylane Refyne $650-$780 per syringe
Restylane Defyne $650-$780 per syringe
Restylane Lyft $600-$690 per syringe
Radiesse $690-$795 per syringe
Sculptra $715-$855 per vial
Bellafill $3600-$4000 per kit (5 syringes)
Kybella $1200 per treatment (2 vials)
OTHER PROCEDURES
Excision of Mole $$750
Ear Lobe Repair $650
Labiaplasty $3800
PRICES SUBJECT TO CHANGE WITHOUT NOTICE
Financing Options:
CareCredit
Changes Plastic Surgery & Spa teamed up with CareCredit to make attractive financing options available to our patients. To find out more and to apply on-line visit the Care Credit website.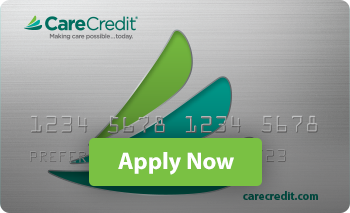 Alpheon Credit
Changes Plastic Surgery & Spa offers Alphaeon patient financing. This creidt option is exclusively for board-certified plastic surgeons, ophthalmologists and dermatologists.